Manchester United kicked off their campaign to defend their Glory with a 3-1 penalties victory over Portsmouth.I would have watched the game with earnest,but we don't get that shitty channel Sony Pix (Which no one watches at all).However I caught up with the highlights and it looked like United battered Pompey for the entire 90 minutes,missing half a dozen chances (why am i not surprised?) Anyway,Lassana Diarra and Glen Johnson blazed over the bar,while Edwin VDS saved one penalty.All 3 United penalties went in.Tevez,giggs and carrick did the needful.



You are looking at the 2008 Community Shield Champions!!!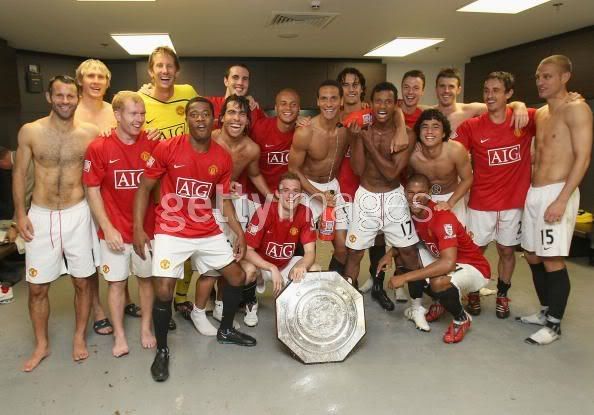 Gangsta \m/




Coming Soon: A full preview of the 2008-09 football season with a Manchester United perspective.Rest assured,I'll be keeping my Red-tinted glasses on :)
...
...♦
... ♦
... ♦
...